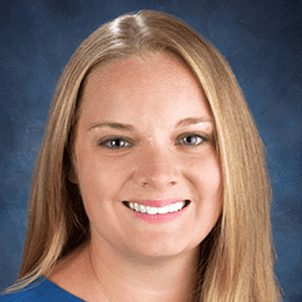 Tabitha Barnabei, DMD, is an orthodontist specializing in facial asymmetry and temporomandibular joint (TMJ) disorders at My Orthodontist. The practice has locations in Deptford Township, Lawrenceville, Medford, Bayonne, West New York, East Orange, Cherry Hill, and Patterson, New Jersey, and Langhorne, Pennsylvania.
Dr. Barnabei also has advanced training in Invisalign®, temporary anchorage devices, 3D imaging, soft tissue laser therapy, SureSmile®, and lingual braces.
Dr. Barnabei earned her Bachelor's in Biological Sciences from the University of Delaware, where she graduated cum laude. She completed her Doctorate in Dental Medicine at the University of Pennsylvania, graduating with clinical honors.
After earning her doctorate, Dr. Barnabei attended Temple University in Philadelphia, where she received a Certificate in Orthodontics and a Master's of Science in Oral Biology. While at Temple, she trained in advanced orthodontics and published a Master's thesis on gene associations with TMJ disorders and facial asymmetry.
Today, Dr. Barnabei is an active member of several professional organizations, including the Middle Atlantic Society of Orthodontists and the American Association of Orthodontists.
When she's not creating healthy smiles, Dr. Barnabei enjoys spending time with her high school sweetheart, David, who is now her husband, and their yellow lab Lemon. They make their home in Center City, Philadelphia.